Darren Wong, Johor, Malaysia.
Batch : HK806, Dec 12, 2006

Hi Fione,

I would like to express my sincere appreciation to you for your guidance through out the past 4 months. Haha.. Now, i know what is internet business very much more then before.. eg, the b to b and b to c business, dropshipping business, affiliate programs, selling digital information, ebooks, pay-per-click, adsence and more..

I have completed my 1st website http://www.10acne.com. I hope it can start generate income for me. Of course, I know, I still need to do many works before my site can be ranked no 1.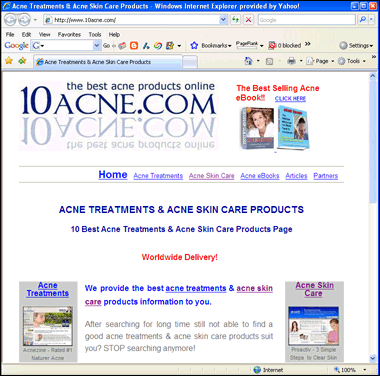 From now until end of the course is only 2 month left.. I wish to receive you continuing support and guidance..
Finally, wish you and eonenet members all the best and merry x'mas..
Regards,
Darren Wong
http://www.10acne.com